Leaders today are in uncharted territory, seeking new toolsets and evidence-based approaches to make a meaningful difference on the well-being and productivity of employees working-from-home. Employees are increasingly feeling stressed and isolated, report ongoing collaboration issues and some are dangerously close to burnout. Microsoft's CEO, Satya Nadella has warned about the potential pitfalls of remote work, saying "maybe we are burning some of the social capital we built up in this phase where we are all working remote." ("What Satya Nadella Thinks", 2020).
Unfortunately, the approach most organizations have been taking to the current situation has been reactive. They have launched quick simple surveys in an attempt to get a sense of how employees might be feeling without truly understanding why. In order to successfully adapt to the current situation, we must really dig deeper and uncover the psychological and behavioral drivers of work-from-home performance and satisfaction. Armed with that information we can devise ways to circumvent the specific problems that are causing employees to feel exhausted and demotivated. Instead of focusing on the what, we should be focusing on the why.

A common phenomenon we have been witnessing recently is the quick adoption of permanent or semi-permanent remote work, even after the pandemic ends. This might be a good idea in the end for a number of organizations but failing to consider the psychological, environmental and behavioral factors that play a role in the remote work experience can be a big mistake that undermines its long-term sustainability.
Last month, for example, as Zillow, the online real estate database company decided to allow workers to work from home permanently, they found themselves having to tackle with human resources issues they had not had to deal with before. As Chief People Officer Dan Spaulding mentioned: "We are actively working through what is the coherent strategy around managing [employee benefits, perks and compensations] in a fair and equitable way for where employees live" (Vasel, 2020).
The key in this new normal that we are all adapting to is to reduce employee's uncertainty and anxiety as a result of the new remote working environment. Adjusting human resources dynamics to the new normal should enable productivity while maintaining fairness and ensuring mental wellbeing. "This is not about taking things away from our employees -- it doesn't mean because somebody works remotely permanently that we are going to use that as an opportunity to cut their pay or benefits" argues Spaulding, "We do anticipate that as more people are opting for a hybrid world or a remote world, we aren't going to have to pay for bus passes anymore or pay for parking in certain locations anymore. And those costs aren't going to go away, they are going to shift" (Vasel, 2020).

Learning to adapt safely and effectively is essential for organizations in the new normal. This adjustment is an ongoing process, and a vital element that organizations should embrace to guide their adaptation efforts is openness. Openness to share engenders trust and provides leaders with critical feedback information to adjust and pivot where necessary. Our own research at BEworks has identified openness to share as a key to the WFH experience.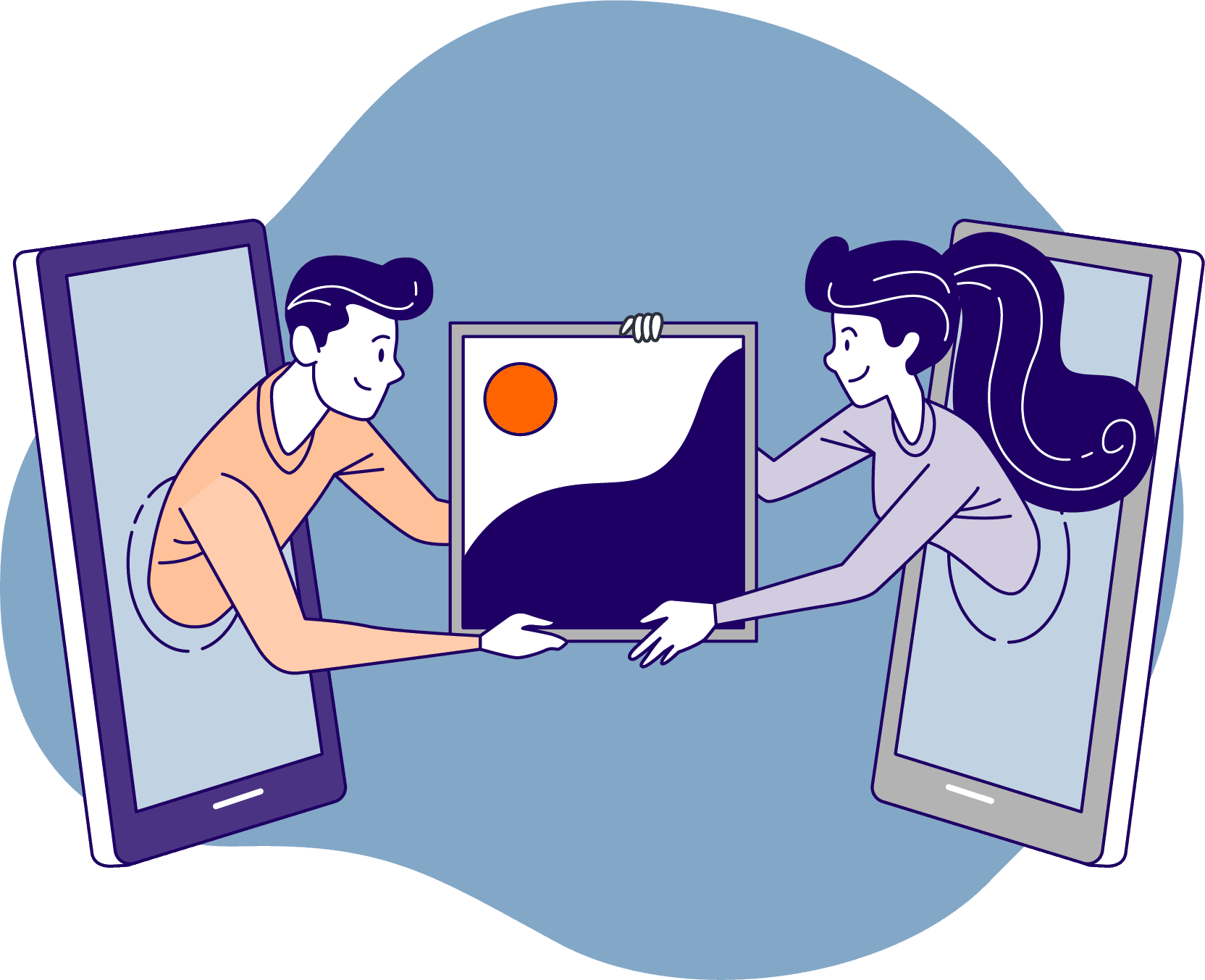 Data from over 450 WFH employees revealed that individuals who felt they could easily and safely communicate a WFH problem or preoccupation, either to their supervisors or fellow workmates, reported having significantly higher job satisfaction and productivity. Google's own peer to peer mental health community program, Blue Dot, has had to adjust in the pandemic to ensure that openness is maintained at a high level despite the change in the way we interact. As Google's Wellness and Resilience Lead, Lauren Whitt explains "That group has pivoted in a really impressive way. They are operating virtual office hours, we have different places online where you can connect virtually over Google Meet video calls to be able to talk about those things. Although the face-to-face component of that program has shifted, they have taken it virtually through Google tools and are continuing to really innovate around new ideas to be able to connect and support each other and those who are interested in joining moving forward" (Vasel, 2020).

Corporate culture should also be informed by behavioral science to make it more robust. When incoming Siemens CEO Ronald Busch announced its company's new remote work policy, it was clear that it was formulated on a solid behavioral foundation: "The basis for this forward-looking working model is further development [of] our corporate culture. These changes will also be associated with a different leadership style, one that focuses on outcomes rather than on time spent at the office. We trust our employees and empower them to shape their work themselves so that they can achieve the best possible results. With the new way of working, we're motivating our employees while improving the company's performance capabilities and sharpening Siemens' profile as a flexible and attractive employer" (Siemens, 2020). By focusing on outcomes instead of time spent on tasks and by empowering employees, Siemens is allowing for trust to naturally blossom and become an all-encompassing aspect of its culture. Trust makes organizations more robust and gives them a resilience edge over their competitors in times of crises.

There is a wealth of evidence-based knowledge from the behavioral sciences that we can leverage to inform the strategies that we deploy. For example, a recent meta-analytic review based on 78 empirical studies representing over 22,000 employees found that psychological safety significantly impacts work satisfaction, performance gains, increased learning, engagement, information sharing and commitment (Frazier et al., 2017).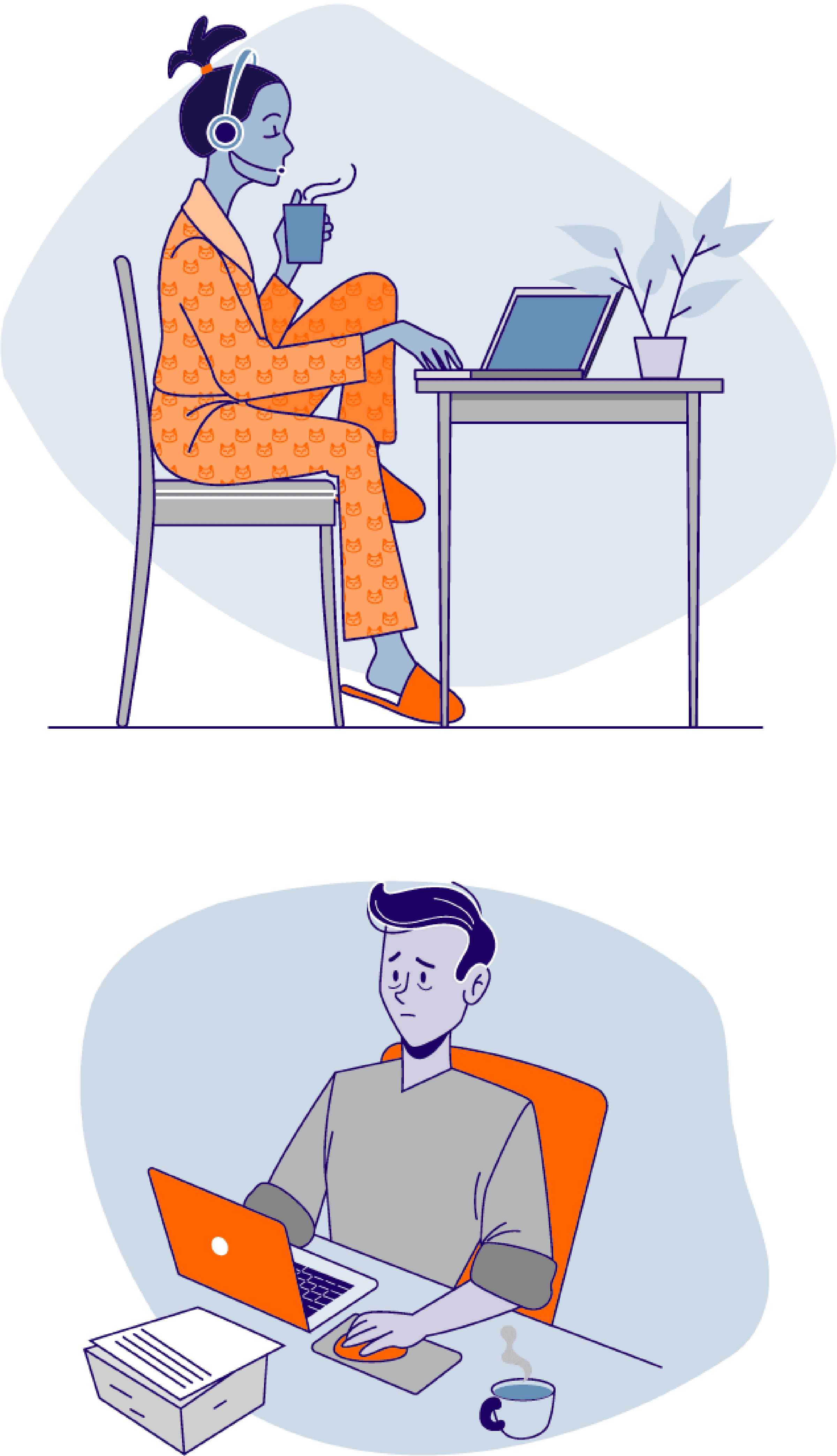 Investing in your team's psychological safety is of paramount importance for WFH performance and wellbeing. This means focusing on key aspects of WFH psychological safety, such as autonomy and psychological detachment. The pandemic has left many employees with a decreased sense of control, feeling like they are at the whim of external influences. That can have a terribly detrimental effect on their mental health. Increasing their autonomy, by allowing them to take some control over their WFH schedules, and how they tackle work related tasks can be beneficial for their psychological safety.
Likewise, many employees now feel like they can't disconnect from work. Moments and spaces that used to be reserved for personal time and to reconnect with friends and family time have suffered. Take lunchtime breaks for example. Microsoft analysed instant messenger data on their Teams platform and found that while lunchtimes pre-lockdown used to see a 25% dip in IMs, since lockdown that dip is now of just 10%. And evenings have suffered too: the same data has seen a 52% increase in the share of messages sent between 6pm and midnight. The psychological toll of not being able to disconnect is worrying and can lead to burnout and decreased motivation (Singer-Velush et al., 2020).
In our own research at BEworks, analyzing data of over 450 WFH employees during the pandemic, we found that individuals who were able to psychologically disconnect from work during non-work hours experienced a considerable increase in job performance (9%) and an even larger uptick in job satisfaction (12%) compared with their peers who couldn't psychologically detach. Setting up clear guidelines for work-related messaging during non-work hours is even more important now to enable psychological detachment and avoid burnout. Built-in reminders or alarms in our tech platforms can also be leveraged to discourage messaging behavior during non-work hours.

The right kind of leadership is crucial during crises and times of heightened uncertainty such as the one precipitated by the pandemic. A large body of research in behavioral science has found that people tend to prefer leaders who cultivate a sense that "we are all in this together" (Haslam, Reicher & Platow, 2010). This style of leadership gives people a sense of collective self-efficacy and hope (Franken et al., 2015), and provides a psychological platform for group members to coordinate efforts to tackle stressors (Haslam & Reicher, 2006).
Likewise, the way leaders approach safety measures and protocols can have a significant impact on their compliance. For instance, leaders who threaten people with sanctions as a way to deter undesired behavior may make people feel distrusted and paradoxically reduce their willingness to do as they are told (Mooijman et al., 2017). Leaders and authorities who treat people with respect, and who communicate that they trust people to do as they are told, tend to be more successful in eliciting cooperation (Tyler, 2013).
In times of crisis, organizational decision-making becomes more vulnerable to certain biases that can lead us astray. Recognizing our susceptibility to these biases can help us prepare for them so that we can better support both employees and customers. When people experience uncertainty in the world, they tend to respond by seeking greater control over their environment (Miceli & Castelfranchi, 2005).
And employers are trying to tackle their growing anxiety and uncertainty regarding WFH employee productivity with increasing monitoring. Demand has surged for software that can monitor employees, with programs tracking the words we type, snapping pictures with our computer cameras and giving our managers rankings of who is spending too much time on Facebook and not enough on Excel (Satariano, 2020). For many executives, these measures, or ones like them, seem compelling from an efficiency and profits perspective.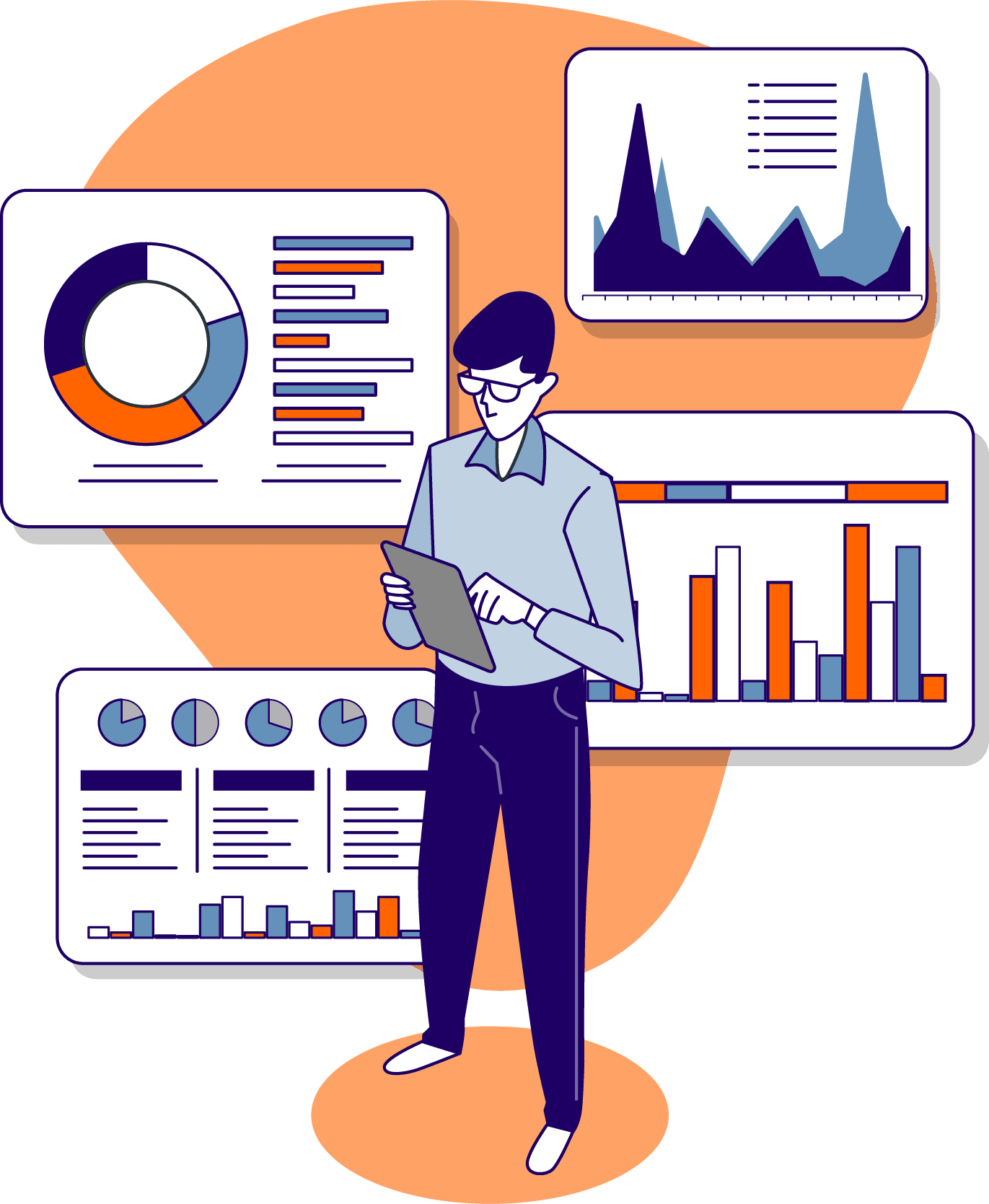 Remote work, which the pandemic has helped to proliferate, may be subjected to more monitoring than in-office work, as employers seek to replace close proximity and "over the shoulder" management presence with digital monitoring (Harward, 2020). But the costs of continuous monitoring can end outweighing the benefits. Monitoring at work can lead employees to experience stress, anxiety, depression, health complaints, anger, and fatigue, particularly if they suspect that their monitored activity will provide a pretense for negative repercussions (Day, Scott & Kelloway, 2010).
Our WFH Diagnostic Tool focuses on monitoring as a key component of trust. We evaluate how two different types of monitoring affect WFH performance and satisfaction: external and internal. External monitoring is performed by supervisors and if excessive can lead to stress and fatigue. No less important is internal monitoring, conducted by colleagues, who triggered by increasing uncertainty have in many instances increased the frequency and intensity with which they check on our work, leading to anxiety, decreased motivation and reduced collaboration.

Remote work offers numerous advantages for individuals and organizations, but if we only consider its technical aspects, we will very soon realize that its inherent psychological characteristics can become its downfall. Business leaders today have been presented with a once-in-a-lifetime opportunity to reap the potentially enormous benefits of remote work, but they can only do it if they carefully consider how to re-engineer workflow processes and bolster the mental wellbeing of their WFH workforce. This can only be achieved if we gain a better understanding of the behavioral drivers of WFH performance and satisfaction.
Watch the full interview How Behavioral Science Can Help Companies and Workers Cope in a Crisis
Hosted by Martin Whittaker, CEO of JUST Capital, featuring Co-founders of BEworks, Dan Ariely, and Kelly Peters, as they discuss the latest research and practical solutions to tackling workplace issues today.
---
References
Day, A., Scott, N., & Kelloway, E. K. (2010). Information and communication technology: Implications for job stress and employee well-being. In New developments in theoretical and conceptual approaches to job stress. Emerald Group Publishing Limited.
Fransen, K., Haslam, S. A., Steffens, N. K., Vanbeselaere, N., De Cuyper, B., & Boen, F. (2015). Believing in "us": Exploring leaders' capacity to enhance team confidence and performance by building a sense of shared social identity. Journal of experimental psychology: applied, 21(1), 89.
Frazier, M. L., Fainshmidt, S., Klinger, R. L., Pezeshkan, A., & Vracheva, V. (2017). Psychological safety: A meta‐analytic review and extension. Personnel Psychology, 70(1), 113-165.
Haslam, S. A., & Reicher, S. (2006). Stressing the group: social identity and the unfolding dynamics of responses to stress. Journal of applied psychology, 91(5), 1037.
Haslam, S. A., Reicher, S. D., & Platow, M. J. (2010). The new psychology of leadership: Identity, influence and power. Psychology Press.
Harward, B. (2020, July 31). Surveillance Tech Robotizes Employees, Eroding Trust and Well-Being. Ethical Systems. Retrieved from: https://www.ethicalsystems.org/surveillance-tech-robotizes-employees-eroding-trust-and-well-being/
Miceli, M., & Castelfranchi, C. (2005). Anxiety as an "epistemic" emotion: An uncertainty theory of anxiety. Anxiety, Stress, and Coping, 18(4), 291-319.
Mooijman, M., van Dijk, W. W., Van Dijk, E., & Ellemers, N. (2017). On sanction-goal justifications: How and why deterrence justifications undermine rule compliance. Journal of Personality and Social Psychology, 112(4), 577.
Satariano, A. (2020, May 6). How My Boss Monitors Me While I Work From Home. The New York Times. Retrieved from: https://www.nytimes.com/2020/05/06/technology/employee-monitoring-work-from-home-virus.html
Siemens to establish mobile working as core component of the "new normal". (2020, July 16). Retrieved from: https://press.siemens.com/global/en/pressrelease/siemens-establish-mobile-working-core-component-new-norma
Singer-Velush, N., Sherman, K., & Anderson, E. (2020, July 15). Microsoft analyzed data on its newly remote workforce. Harvard Business Review. Retrieved from: https://hbr.org/2020/07/microsoft-analyzed-data-on-its-newly-remote-workforce
Tyler, T. R. (2013). Why people cooperate: The role of social motivations. Princeton University Press.
Vasel, K. (June 4, 2020). Google will give every employee $1,000 to WFH. Its head of wellness explains why. CNN Business. Retrieved from: https://edition.cnn.com/2020/06/04/success/google-wellness/index.html
Vasel, K. (August 13, 2020). Zillow exec: Why we changed our minds on remote work. CNN Business. Retrieved from: https://edition.cnn.com/2020/08/13/success/zillow-work-from-home/index.html